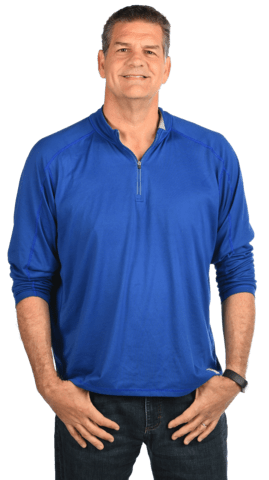 Mike Golic is the co-host of ESPN Radio's new weekday morning drive show, Golic and Wingo, alongside Trey Wingo and Mike Golic Jr. Golic formerly co-hosted the long-running Mike & Mike, on which he partnered with Mike Greenberg for nearly 18 years. Golic joined ESPN in 1995 as an NFL studio analyst on NFL 2Night and later joined NFL Live – where he and Wingo worked together in 2003 when it debuted. He was also a color commentator for the Arena Football League (1996-98, 2007-08) and ESPN/ABC college football games until the mid-nineties. He is a nine-year NFL veteran, who played defensive tackle for the Houston Oilers, Philadelphia Eagles and Miami Dolphins. He is also a member of the National Association of Broadcasters Broadcasting Hall of Fame, as part of the 2016 class with his Mike & Mike co-host, Greenberg. On January 3, 2000, Golic and Greenberg ushered in ESPN Radio's then-called Mike & Mike in the Morning show, which featured Golic as the ex-jock and NFLer complement to Greenberg's sports fan and germaphobe persona. The duo announced the show would conclude after almost two decades on November 17, 2017, closing the book on an incredible run on a show that garnered several industry and broadcasting honors, including:
• The "Broadcast – Human Interest" Award from the New York State Association for Retarded Children (2004);
• A Sports Emmy in the New Media category — Achievement in Content for Non-Traditional Delivery (2006);
• First Place, Fulltime Sports Formats in Radio Ink's "Readers' Choice Awards" (2007);
• Number 3 on the New York Times Best Sellers List after the release of the Golic and Greenberg co-written Mike & Mike's Rules for Sports and Life (2010);
• Induction into the National Association of Broadcasters (NAB) Broadcasting Hall of Fame, joining a list of notable radio voices including Bob Uecker, Vin Scully, Harry Caray and Paul Harvey, among others (2016);
• A National Radio Hall of Fame nomination (2017).
As part of Mike & Mike, Golic and Greenberg also appeared as "guest conductors" at Wrigley Field, leading Cubs fans in singing "Take Me Out to the Ball Game" multiple times; announced and played in Legends Game at Yankees Stadium in 2008 and St. Louis in 2009; and appeared in two motion pictures with Greenberg, Valentine's Day and Just Wright, among other opportunities.
During his seven years with the Philadelphia Eagles, Golic began his television career with a weekly segment on the Randall Cunningham Show. He received a Mid-Atlantic Region Emmy Award for his feature "Golic's Got It." Born December 12, 1962, Golic is a 1985 graduate of the University of Notre Dame where he served as captain of the football team during his senior season and wrestled. Golic is married with three children.